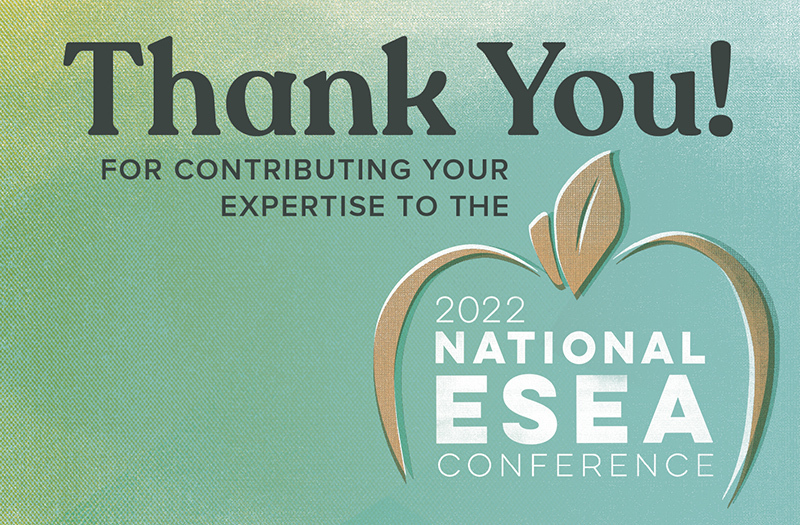 SAVE THE DATE
Please mark your calendar now for the 2023 National ESEA Conference in Indianapolis, IN, February 1-4, 2023. Proposals submissions will open May 2nd. Your voice matters. We wholeheartedly encourage you to submit a proposal and hope you will extend invitations to colleagues. We encourage all individuals who have timely information or success stories to share - to submit proposals for Indianapolis.
Three-Month Access to Session Videos
One of the benefits of speaking at the National ESEA Conference is online access to all sessions - including yours. All sessions were recorded and session videos are now available to all presenters and attendees. Your access will remain in effect through May 19, 2022. Use your log in to the Conference website to watch your session and any you missed. All session handouts will remain available as well, through May 19.
Purchasing Your Video
If after watching your session online you'd like to have a copy for your personal use, you may purchase one for $250. To purchase a copy of your session video, please email your request to: admin@eseanetwork.org.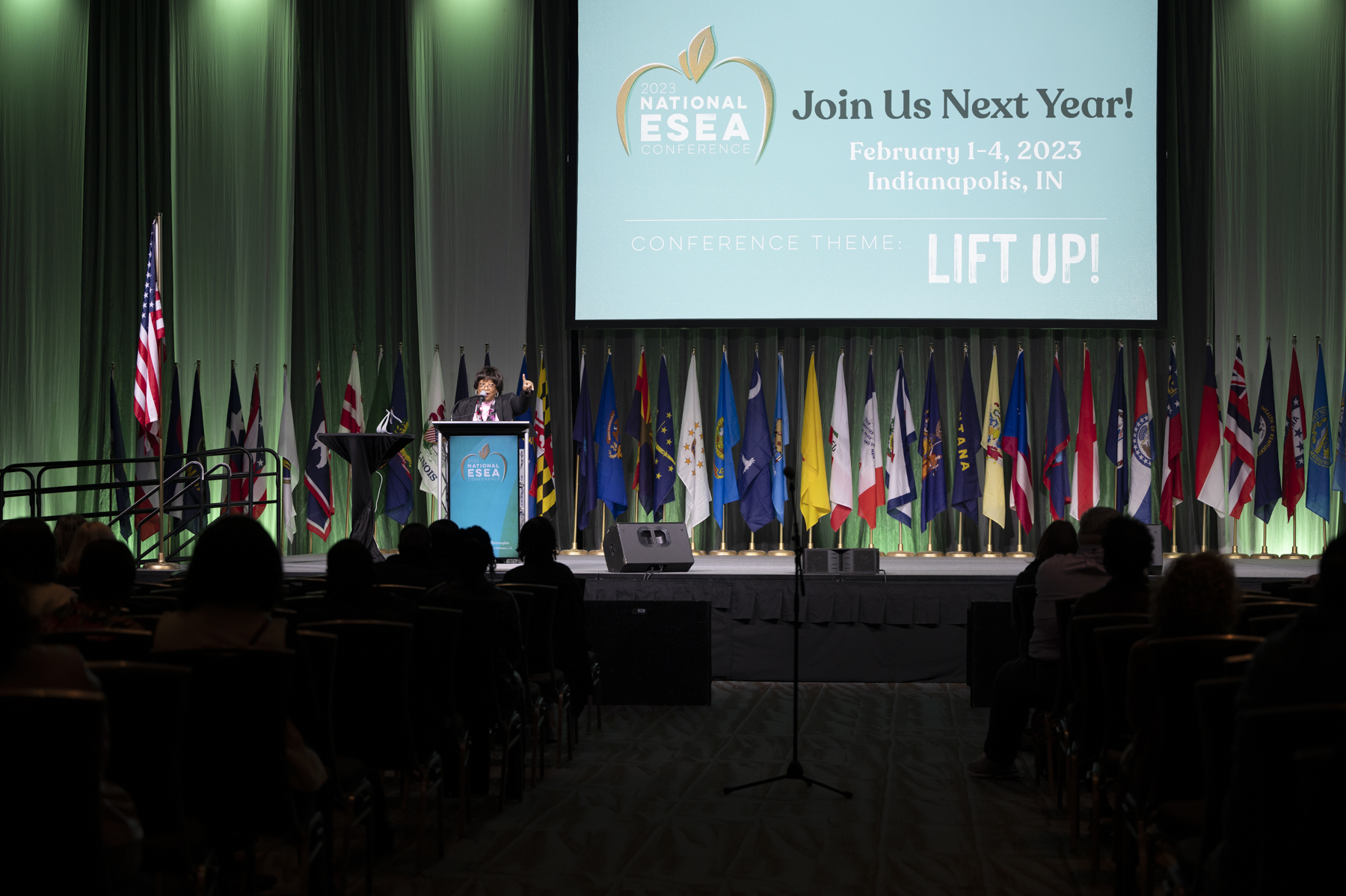 PHOTOS FROM PREVIOUS NATIONAL ESEA CONFERENCES