About
NAESPA (Host of the ESEA Network)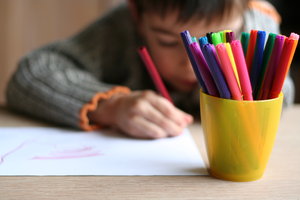 National Association of ESEA State Program Administrators (NAESPA)
NAESPA is a membership organization made up of State ESEA Program Administrators and their staff from each of the states and territories charged with managing their state federal education program. They ensure compliance with federal regulations, but more importantly they work to see that all children — especially those living in economically disadvantaged conditions — have the opportunity to receive a high quality education.
ESEA Network
ESEA Network is a project of NAESPA. It is the embodiment of the National ESEA Conference, Video OnDemand service, professional development opportunities, and resources — as well as the people brought together by these connections on www.eseanetwork.org.
Membership in the Association
The Association provides a range of information and professional development services for its members.

Membership Structure
Membership in the Association is open to any individual state department of education staff who are involved in managing their state's federal education programs. Federal programs are required to coordinate and collaborate to maximize effectiveness and impact on achievement, and the Association is dedicated to improving and implementing these federal education programs so that more children reach their academic potential.
Membership Dues
$299 annually

Membership Benefits
Members of the Association enjoy many benefits, including:
• Participation in semi-annual membership meetings with the Office of State Support at the U.S. Department of Education
• Complimentary subscription to On Demand video programming
• Access to the Members-Only section of the website, including special information, publications, and resources
• Special updates from our Washington DC-based government relations team
• More lenient cancellation and refund policies for all paid Association events
• Invitations to special meetings and webinars
• Networking opportunities with your peers across the nation
• Cast their vote on membership issues
• Run for and hold office in the Association
• Chair Association committees
For additional information about becoming a member of the National Association of ESEA State Program Administrators, contact: Jeri Erickson — Membership Director