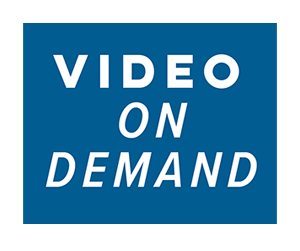 How to Use a VOD 2023 Subscription
Access high quality HD videos in your home or office with the ease of a VOD 2023 subscription. Many videos include downloadable handouts (when provided by the speaker). Further your professional development experience by enhancing your knowledge about important ESEA issues. Host a working lunch and watch videos as a group by connecting your computer to a projector. Inspire discussion on pertinent topics in education by inviting your staff to watch videos on their own schedules. (Individual user accounts and subscriptions are required for individual desktop access.) Save by eliminating travel and lodging costs required to send staff to attend offsite professional development sessions.
Subscription Terms
$199, Subscription is active from date of purchase through December 31, 2023. Available to purchase May 1 through November 30, 2023.
Payment Information
All major credit cards are accepted. Pay by credit card and your subscription begins instantly. Check payments are also accepted; please download and follow the instructions for paying by check. All subscriptions begin as soon as payment is processed and end on December 31, 2023.