We Hope You Enjoyed the Conference!
Thank You, 2022 National ESEA Conference Attendees!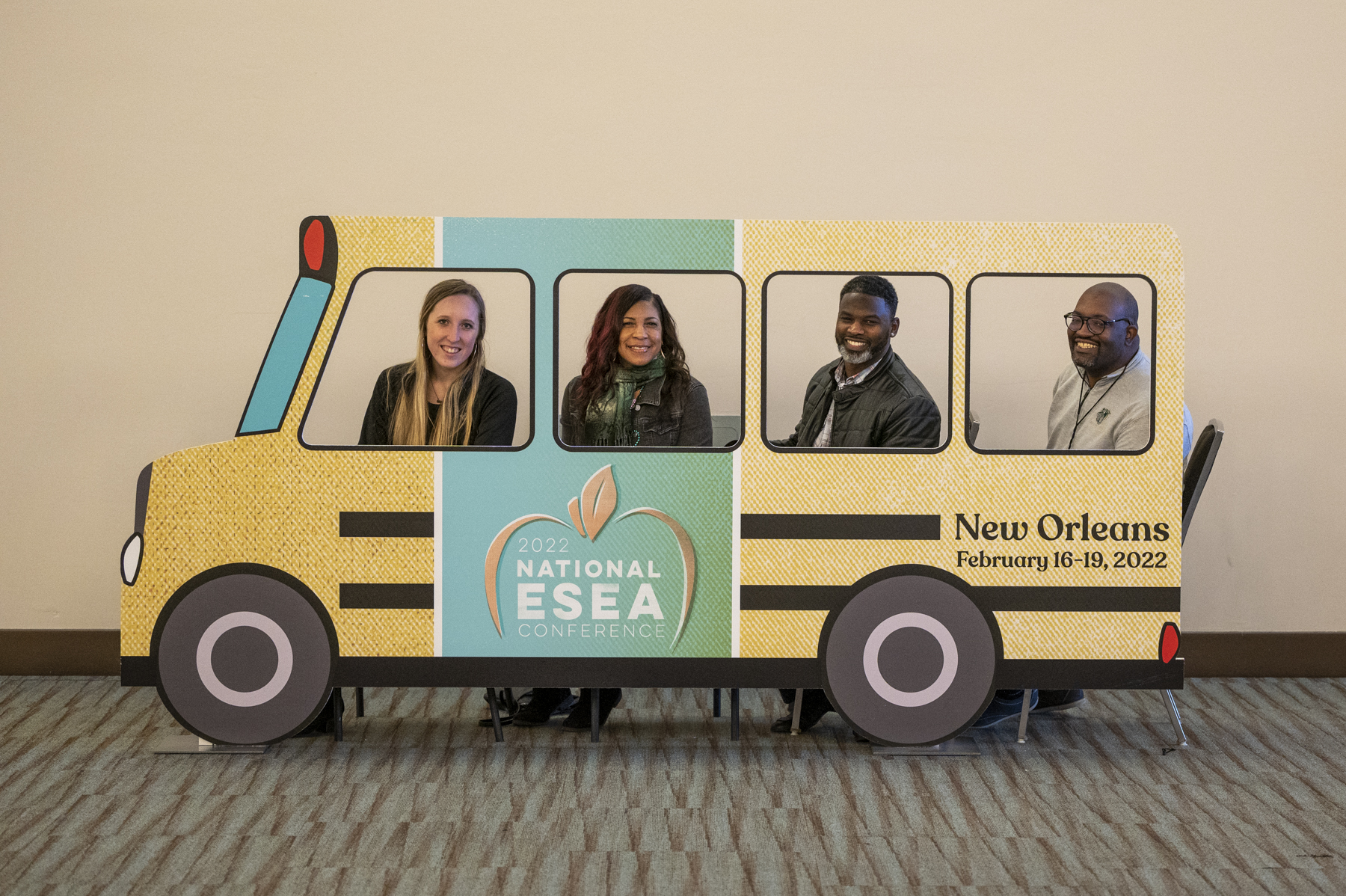 Conference Website Access
All sessions were recorded and are now available to view for all paid attendees on the Conference website, through May 19th. Use your log in to the Conference website to watch any sessions you missed and rewatch your favorites. Handout materials are available on the individual session pages, if they were provided by the speaker.
Conference Evaluation
If you haven't already, please take a few minutes to evaluate your experience at the 2022 National ESEA Conference by completing this brief survey.
Join Us Next Year
Mark your calendar now for 2023. The next National ESEA Conference is scheduled for February 1-4, 2023 in Indianapolis, IN. Registration and hotel reservations will open in June 2022 - watch your email for more details. Presentation proposals open May 2nd. Thank you again for joining us for our first-ever hybrid National ESEA Conference. We hope to see you again next year!
CEU Option
Attendees may earn one graduate-level extension credit for attending a majority of Conference sessions. First, register for the Conference, then enroll here through the University of San Diego.
(Extra $75 fee applies, enrollment closes March 31, 2022.)
Book Study Opportunity
We're pleased to offer 150 attendees the option to participate in a series of webinars facilitated by keynote speakers, William Parrett and Kathleen Budge. Visit the Book Study page to learn more about this special offer and how you can earn a CEU for participating.
CONNECT WITH US ON SOCIAL MEDIA
"I really enjoyed walking around the exhibits. I was able to gather information that I thought would be helpful for my school and bring it home to share with others." - 2020 National ESEA Conference Attendee