Why Is the ESEA Market So Important?
The National ESEA Conference is the largest of its kind, with an attendee base focused on federal education programs for disadvantaged students. State, district, and building administrators travel from all across the nation to join us year after year hoping to meet with exhibitors who have solutions that meet their needs. The vast majority of the 3,000+ conference attendees are educational professionals with purchasing authority. While other exhibit halls may have more attendees, this content-focused conference brings the buyers, so your company cannot afford to miss this conference!
Returning Exhibitors
We can't wait to work with you again! The 2024 National ESEA Conference will be in Portland, Oregon, February 7 - 10, and we hope you'll join us. Exhibit Booth sales are open now for returning exhibitors. Please see more information below and purchase booth space/sponsorships through your company Dashboard.
New Exhibitors
Is the 2024 National ESEA Conference the right fit for your market? Learn more about reaching our attendees by downloading the Exhibitor Prospectus. Exhibit Booth sales open June 30th.
The Exhibitor Prospectus is your go-to guide for exhibiting at the 2024 National ESEA Conference.
Download it now!
Booth Map
A green square on the map below indicates which booths are still available. A red square is a booth that has already been purchased. Click on the booth you want to buy for more details, and then complete your purchase via your company account dashboard.
To view the available booths for the 2024 conference, visit this page on a phone in landscape mode, a tablet, or a laptop. The map lists all of the currently available booths and their prices.
There has been an error loading content. Please try again later.
All In-Person Booth Packages Include:
Black booth draping
Table, chairs and wastebasket, based on booth package
Conference App for collecting leads by scanning QR codes printed on attendee name badges. Information collected from scanned QR codes includes full contact information - plus email addresses and phone numbers
Company name and booth number listed in the printed Conference guide distributed to all in-person attendees
Electronic list of pre-registered attendees available January 10, 2024 (contains name, title, organization, and mailing address only – no email addresses are included)
Final electronic registration list at conclusion of Conference available February 13, 2024 (contains name, title, organization, and mailing address only – no email addresses are included
Opportunity to market your company to thousands of educators with buying authority
Certificate of insurance - Each exhibiting company will be provided a pre-approved, fully compliant insurance policy with the required limits of $1,000,000 per occurrence and $2,000,000 aggregate. No action is required - all the work is done for you!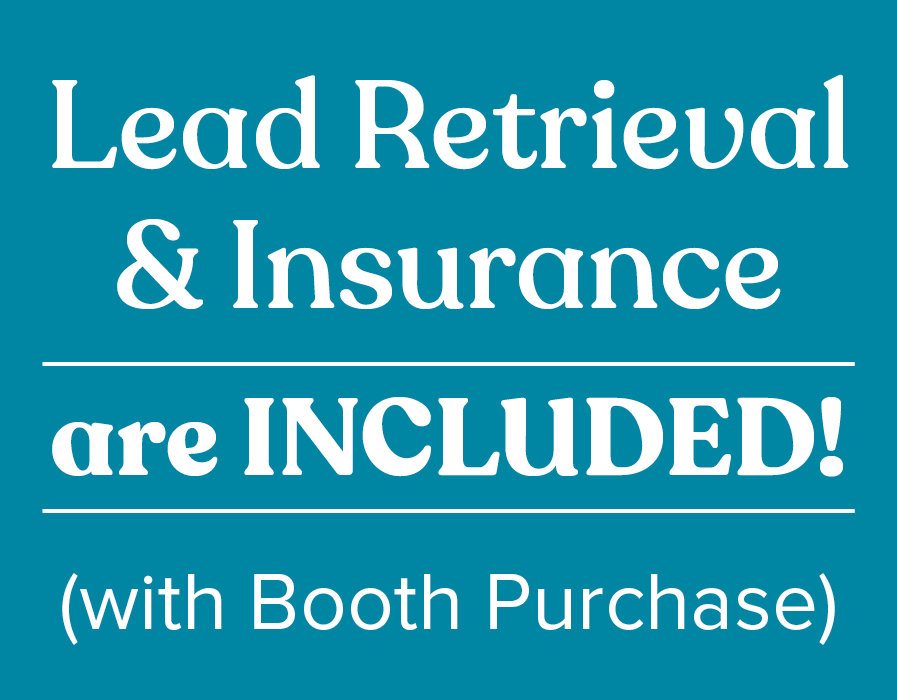 Sponsorships
Make the most of your time with us!
View our sponsorship opportunities to further your reach!
LEARN MORE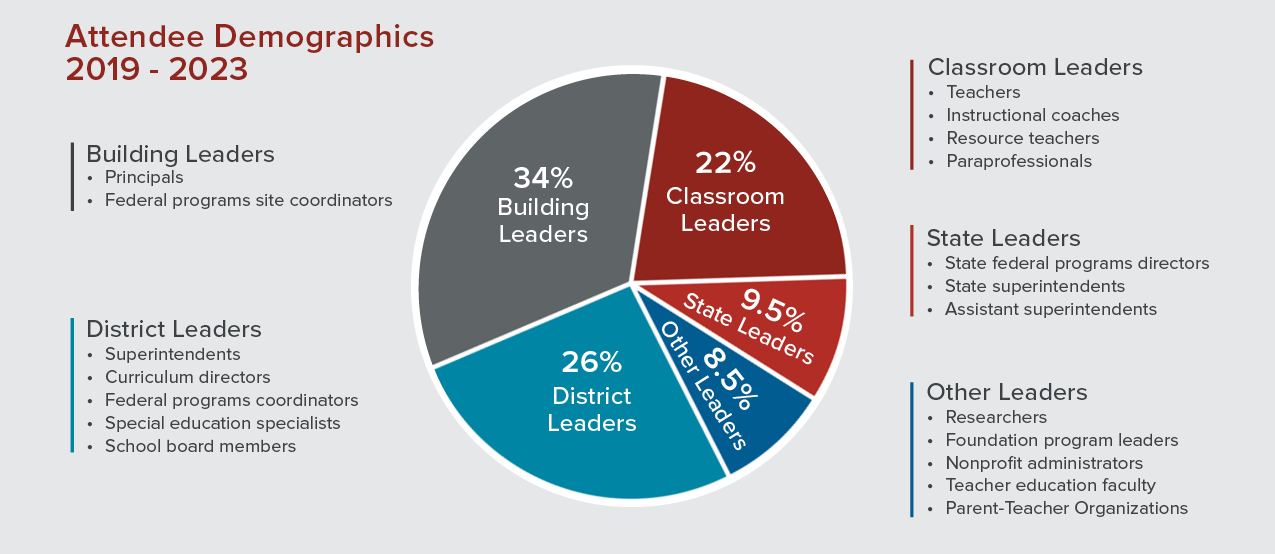 Wednesday
February 7
Badge Pickup
7:00am - 5:00pm
Exhibitor Move-In
11:00am - 5:00pm
Thursday
February 8
Exhibitor Move-In
7:00am - 10:00am

Exhibit Hall Open
10:30am - 5:00pm

Dedicated Exhibit Hall Time
11:00am - 12:00pm

Sponsored Sessions
12:00pm - 1:30pm
Friday
February 9
Exhibit Hall Open
9:15am - 3:00pm

Dedicated Exhibit Hall Time
11:00am - 12:00pm

Sponsored Sessions
12:00pm - 1:30pm

Exhibitor Move-Out
3:00pm - 7:00pm
"Conference was excellent - well designed and attended with attentive and motivated attendees. Thanks - we will attend next year. May even consider a sponsored session."
- 2023 National ESEA Conference Exhibitor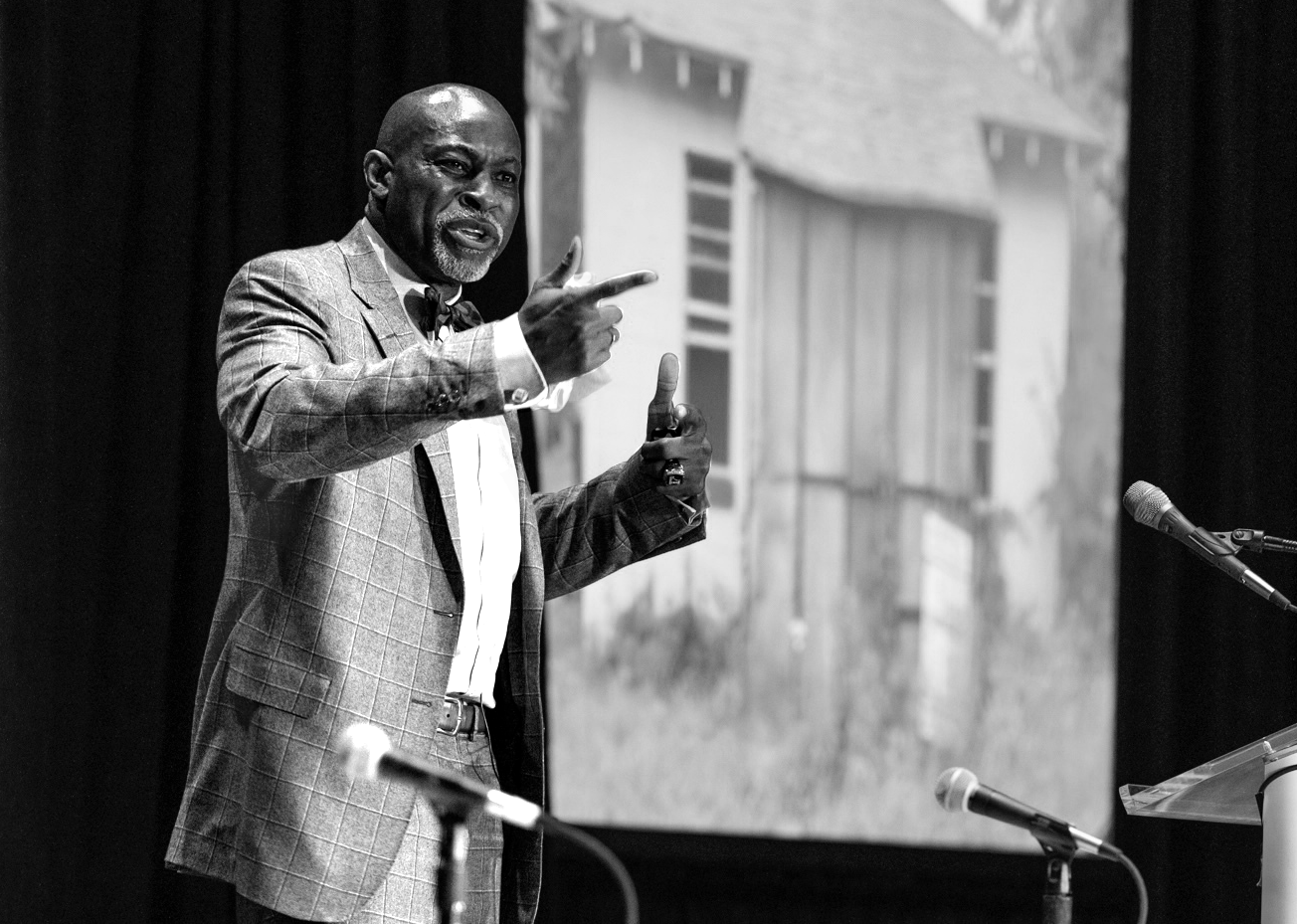 Sponsored Sessions
Sponsored Sessions are a great way to highlight your organization's products and services while providing quality content. Please review the Proposal Submission Guidelines and the Presenter page for details. Sponsored Sessions require the purchase of an in-person booth or full registration for each presenter.
Proposal Submissions Have Closed