A NOTE TO OUR EXHIBITORS
Thank you for joining us for the 2021 National ESEA Conference! Your participation enriched the attendee experience and greatly contributed to the overall success of the event. We truly value your partnership!
JOIN US NEXT YEAR
Mark your calendar now for 2022. The National ESEA Conference is scheduled for February 16-19, in New Orleans, LA and we hope you will join us. Early booth sales for returning exhibitors will open this summer. Presentation proposal submissions open May 3, 2021. Watch your email for updates.
THE 2021 NATIONAL ESEA CONFERENCE
The National ESEA Conference is the largest event of its kind catering to federal education programs specialists from around the nation. It is one of the few conferences where you can connect with state and local leaders with purchasing power.


The Conference emphasizes the interplay of all the ESEA programs in helping every child succeed and achieve at high levels, which is reflected in this year's theme "Educating for Tomorrow."
EACH VIRTUAL BOOTH INCLUDES:
Company Logo - Your organization's logo appears in the header of your virtual booth.
Company Description - A brief description of your organization.
Website Links - Provide links for attendees to connect directly with your organization's websites of choice.
Videos - Upload videos from your organization to share with attendees.
Materials - Upload additional materials such as PDF's or handouts for attendees to download and/or print.
Lead Retrieval - All booths will have a "request info" button at the forefront. This is the equivalent of scanning a badge at our in-person event. Leads collected in this manner include full attendee contact information, including email addresses and phone numbers.
Gamification features - Attendees earn points towards prizes by interacting with exhibitors. Points are awarded for actions such as visiting virtual exhibit booths, watching exhibitor videos, downloading exhibitor materials, joining live meetings, providing contact information (lead retrieval), answering polls or requesting more information from your company.
Metrics - View "foot-traffic" of your booth.
Conference Registrations - Your organization will receive five full conference registrations. Equivalent to the in-person "badge," these provide access to attend any session on the Conference schedule.
Pre/Post Registration Attendee List - Same as the in-person event, the attendee registration lists will be provided in advance of the Conference and at the conclusion of the Conference. (These lists do not include email addresses or phone numbers)
Zoom Meetings - Your staff will have multiple opportunities to host live Zoom meetings with attendees during the dedicated Exhibit Hall hours.
Filtered Search - Tag your booth to specific topics (i.e. English Learners, Mathematics, etc.) to allow attendees to find your company easily.
Chat and Polling - Live chat and polling features included.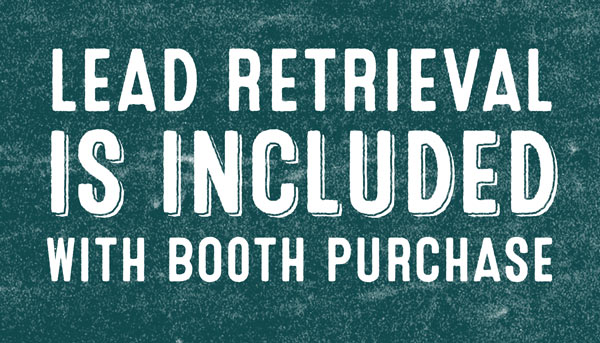 OPEN ALL FOUR DAYS
Without having any physical products out that need to be watched, the Virtual Exhibit Hall is open for attendees all four days of the conference, even after hours! This provides attendees with the convenience to check out your product at any time. They can then leave you a message requesting information or a meeting, or they can return to your booth for the Tradeshow feature during dedicated Exhibit Hall hours on Tuesday and Wednesday to interact with your representatives.
TUESDAY
FEBRUARY 9
Dedicated Exhibit Hall Time/Tradeshow Hours

11:00am - 12:30pm
3:00pm - 4:30pm


WEDNESDAY
FEBRUARY 10
Dedicated Exhibit Hall Time/Tradeshow Hours

11:00am - 12:30pm
3:00pm - 4:30pm


"I really enjoyed the exhibits. I was able to gather information that I thought would be helpful for my school and bring it home to share with others." - 2020 National ESEA Conference Attendee