Booth Sales Are Open
Scroll to the bottom of this page to view the live Exhibit Booth map. Log in to your company account Dashboard to make your selections.
The National ESEA Conference
Kansas City, Missouri
January 30 - February 2, 2019

Join us in Kansas City for the first annual National ESEA Conference. The new name of the conference reflects a broadened focus, encompassing all federal education programs in addition to Title I. This increases your reach and marketing opportunities, but without any increase in price over 2018.
Conference Demographics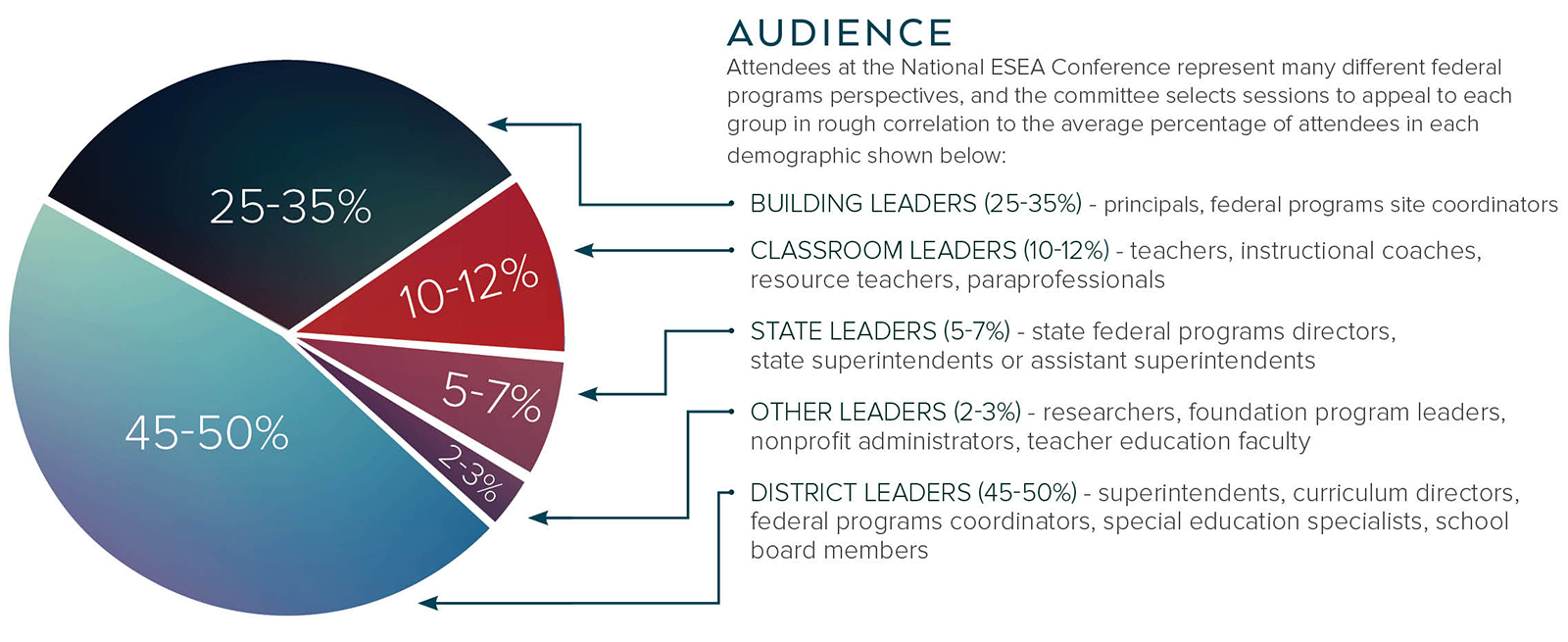 Exhibit Hall Map
The 2019 National ESEA Conference features a variety of exhibit space options to fit your needs. Exhibit booths range in price from $1400 - $1800, depending on location. The map below is shown in real time, with available booths in green. Scroll over the map for prices and additional booth information. To purchase a booth, please visit your company account Dashboard.