Returning Exhibitors: Booth Sales Open May 1st

Join us in Kansas City for the first annual National ESEA Conference. The new name of the conference reflects a broadened focus, encompassing all federal education programs in addition to Title I. This increases your reach and marketing opportunities, but without any increase in price over 2018.
The National ESEA Conference
Kansas City, Missouri
January 30 - February 2, 2019


As usual, our returning exhibitors have the first chance to select booths for the next year. Booth selection for returning exhibitors opens at 10:00 AM Pacific time on May 1. Mark your calendar now, as the most popular booth locations often sell within the first few hours on opening day.
Conference Demographics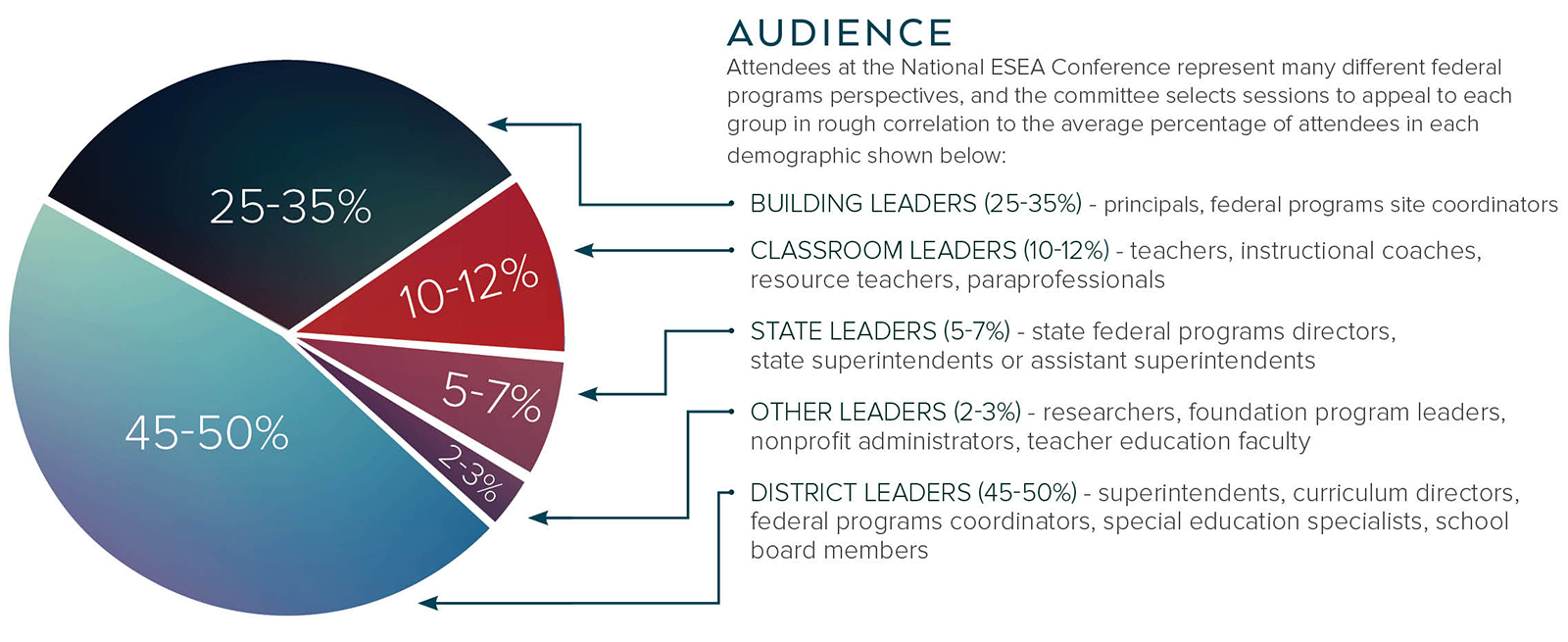 Exhibit Hall Map - Coming Soon!
The 2019 National ESEA Conference features a variety of exhibit space options to fit your needs. Exhibit booths range in price from $1400 - $1800, depending on location.