USED & White House
Office of State Grant and Program Support Newsletter, June 2021
June 2021, Volume 2, Issue 8
Office of Elementary and Secondary Education (OESE)
Office of State Grant and Program Support Newsletter
| | | |
| --- | --- | --- |
| | | ATTENTION: This newsletter features funding opportunities from the Office of Rural, Insular and Native Achievement Programs and the Office of School Support and Accountability. |
---
From the Deputy Assistant Secretary
Letter From Ruth Ryder, Deputy Assistant Secretary for the Office of State Grant and Program Support
Dear Partners and Stakeholders:
Summer has arrived here in D.C., and as this school year ends, we shift our thoughts to what additional educational opportunities the summer can bring for our students. The last 15 months have created education challenges and lost opportunities for students. With this in mind, the theme of this month's newsletter is summer learning. The U.S. Department of Education (Department) has been doing a great deal of work to support your summer learning and enrichment efforts, as you will see in this newsletter!
In partnership with the National Governors Association, the Council of Chief State School Officers and the National Comprehensive Center, we launched the Summer Learning and Enrichment Collaborative (Collaborative) to create a professional learning community supporting practitioners and partners to provide summer programs that ignite a love for learning, exploration, and enjoyment for students, particularly those hardest hit by the pandemic. Over 1,000 participants from across the country have joined us to form teams of state, local, and community organizations to design engaging summer learning opportunities. At the initial kick-off meetings on April 26 and 27, Secretary Cardona provided inspiring opening remarks on the opportunities we have to support students who have experienced lost instructional time during the pandemic.
In support of the Collaborative, the National Comprehensive Center has set up a website with resources and information. Visit this site to learn more about the Collaborative, explore evidence-based resources and videos on summer learning topics and sign-up to receive updates, news, and information about upcoming sessions. The Collaborative will be meeting regularly through August to provide more information to support you in your summer learning and enrichment work. We hope you will find these resources useful in considering how to use federal funds to support summer learning and enrichment opportunities.
We realize this is also when state, district, and school staff are preparing for the next school year. As the landscape changes around COVID-19 and guidance is updated, we will continue to provide information from the Centers for Disease Control and Prevention (CDC), especially through our biweekly webinar series (with more events archived on the site). Also in this newsletter is information on Environmental Protection Agency (EPA) resources to support healthy indoor air quality and ventilation in schools.
I hope you all take time to rest and recharge over the summer. We look forward to continuing our partnership with you to ensure that our most vulnerable students get the support and services they need to succeed in school and beyond!
Best,
Ruth Ryder
---
Featured Technical Assistance Center: National Comprehensive Center
The National Comprehensive Center (Center) works with state educational agencies (SEAs), regional educational agencies, local educational agencies (LEAs), school districts, and regional centers to enhance the quality of instruction, close achievement gaps, and improve educational outcomes for all students. The Center delivers high-quality universal and targeted capacity-building services and products, and works with key education stakeholders to leverage expertise and resources to ultimately maximize results. The Center's recent work is monumental in partnering with the Department, the Council of Chief State School Officers, National Governors Association, and other national education partners to launch the Summer Learning & Enrichment Collaborative. The collaborative brings education leaders and stakeholders together to form state coalitions as they develop plans for this summer that include evidence-based summer learning and enrichment strategies that meet the needs of all students. Read more about the collaborative on page 7.
In addition to the Summer Learning & Enrichment Collaborative, the Center has developed several collections of resources that have been well-received by the field. Examples include the following:
To view all of the National Comprehensive Center's collections visit its website.
Meet Department Staff Member Esley Newton, Ed.D.
Learn more about Esley Newton, an education program specialist in the Office of Elementary and Secondary Education's Office of Program and Grantee Support Services. Newton serves as the lead program officer for the National Center.
How long have you been at the Department?
It will be two years in the fall.
What do you most enjoy about working at the Department?
The cross-collaborative nature of our work. It is challenging, but well worth the investment. I enjoy working on teams where we come together to share knowledge, expertise, and perspectives to work towards a common goal.
What is one thing you'd like to see happen for National Center in the next year?
The National Center is composed of a talented team of professionals, and it has been an honor to serve as their program officer. I see the National Center as the backbone of the Comprehensive Center Network that connects our 19 diverse regional centers and helps us operate as a collective whole. I would like to see the National Center continue to utilize and leverage the talent of their team and the broader network to maximize the opportunities that lie ahead.
---
Centers for Disease Control and Prevention Updates and Environmental Protection Agency Resources
CDC Guidance for Child Care, Schools, and Youth Programs
The CDC maintains a webpage that provides information for child care, schools, and youth programs to plan, prepare, and respond to the COVID-19 pandemic. Topics include operating schools during COVID-19, decision-making indicators for reopening, testing and contact tracing, and communication tips, among others.
Guidance for Operating Youth and Summer Camps During COVID-19
Youth and summer camps can play an important role in the lives of children, including supporting their social, emotional, and physical development. Camps provide opportunities for children to try new activities, develop relationships and social skills, and be physically active. In addition to allowing for free play and unstructured learning, many camps also incorporate educational content, which can help prevent summer learning loss. The CDC Guidance for Operating Youth and Summer Camps during COVID-19 is intended to help camp administrators operate camps while preventing the spread of COVID-19 and protecting campers, their families, staff, and communities.
Environmental Protection Agency Resources to Support the American Rescue Plan: Healthy Indoor Air Quality and Ventilation in Schools
The Environmental Protection Agency (EPA) has a wide range of indoor air quality (IAQ) management guidance and resources for school districts, and extensive technical assistance tools to help school districts and schools implement comprehensive indoor environmental quality management programs. Visit its website to find the following resources:
IAQ Technical Guidance Materials
Train and educate school staff members through the IAQ Tools for Schools. The EPA offers on-demand training webinars, including the Master Class webinars and Knowledge-to-Action webinars and Healthy Indoor Environments in Schools: Plans, Practices and Principles webinar series.
Access to Peers and Mentors through the EPA IAQ Tools for Schools Connector network, the School Health and Indoor Environments Leadership Development network, and Model Peer Mentor School Districts.
Funding Guidance Technical Expertise through which the EPA can recommend language for funding documents that will advise SEAs and LEAs on the most effective IAQ practices and activities to fund.
For more information, contact Tracy Enger at enger.tracy@epa.gov.
View resources at https://www.epa.gov/iaq-schools.
---
Technical Assistance Resources: Summer Learning Recovery, Best Practices Clearinghouse, and More
Summer Learning and Enrichment Collaborative National Convening
The Department, with the support of the Comprehensive Center Network, launched the Summer Learning and Enrichment Collaborative, a partnership between the Department of Education, the National Governors Association, and the Council of Chief State School Officers. This collaborative assists states and districts in planning how to use their relief funds, including the $1.2 billion earmarked for summer enrichment identified in the American Rescue Plan, to address lost instructional and extracurricular time through summer programming.
Please save these dates for upcoming collaborative meetings on from 3:00pm to 5:00pm ET: June 10, June 24, July 8, July 22, and August 12. Each session will have a short opening plenary as well as discussions to offer practical tools, strategies, and opportunities in the following areas: building school-community partnerships, effective use of fiscal resources, attracting/supporting staff for summer programs, evidence-based learning, enrichment strategies, addressing a full range of student needs, and tailoring supports to specific populations. To view the recordings of the first two Summer Learning and Enrichment Collaborative convenings, federal guidance, resources to support summer learning and enrichment, and resources on accelerated learning visit this website.
Safer Schools and Campuses Best Practices Clearinghouse
The Department launched the Safer Schools and Campuses Best Practices Clearinghouse (the Clearinghouse), a website that highlights the innovative work underway nationwide in continuing to reopen K–12 schools, early childhood centers, and postsecondary institutions. Through the Clearinghouse, the Department is providing examples of how schools and other education institutions can safely reopen as communities continue recovering from the COVID-19 pandemic.
The Clearinghouse includes resources that target the needs of students in, K–12, early childhood, and higher education settings in these three main topic areas:
Safe and Healthy Environments: School and campus approaches to implement prevention and mitigation strategies and prepare and sustain in-person operations safely.
Supports for Students: School and campus strategies to meet students' academic, social, emotional, mental health, and other needs, including providing access to food, counselors, and financial aid for college students.
Teacher, Faculty, and Staff Well-Being; Professional Development; and Supports: School and campus strategies to address skills, trauma, and other mental-health needs among educators, faculty, and staff, and other support strategies, such as providing access to childcare and professional development for educators.
Designing for Diversity
Designing for Diversity, by the National Comprehensive Center, is a three-part whitepaper series that addresses the challenges of moving diversity, equity, and inclusion from abstract ideas to actions that demonstrate the transformation of traditional thinking and practices in education. "Where is Equity and Inclusion in Curriculum Design?" is the first paper, and it explains the need for equity and inclusion in standardized curriculum materials and introduces the Equity and Inclusion Framework for Curriculum Design (EI-CD) approach to involve various stakeholders at the state and local levels in the design, development, and adaptation of science, technology, engineering, mathematics, and computer science (STEM+CS) curriculum materials.
"The Equity and Inclusion Framework for Curriculum Design" is the second paper. It provides a step-by-step process for the EI-CD approach and describes how this approach can be used for designing and adapting STEM+CS curriculum materials. The third paper, "Implementation of the Equity and Inclusion Curriculum Development Approach: The Role of State and Local Education Agencies," provides suggestions to state and local education leaders for implementing the EI-CD to ensure the integration of equity and inclusion into the design and adaptation of STEM+CS curriculum materials.
Guidance on Reopening Schools: Equity Considerations During COVID-19
This Equity by Design brief from the Region III Midwest and Plains Equity Assistance Center (MAP EAC) highlights equity issues that arise in the process of reopening schools during a global pandemic. The authors examine state plans and guidance for reopening schools across states in the MAP EAC region and highlight equity issues that inevitably arise where conditions of access are exacerbated by the pandemic and how one might approach and consider these issues in planning and policy making. As school and district leaders review and revise policy implementation, the guidance outlined in this paper can inform the way that policy is implemented and can help highlight equity issues that district and school personnel may not have considered in reopening plans.
Academies for Learning Advancement: Research and Practitioner Perspectives
Advancement academies (sometimes known as "vacation" academies) are a promising approach for learning recovery—a way to focus intensely on the learning needs of small groups of students. This collection of short videos and other materials from the National Comprehensive Center explains the features of successful academies, reports on research about the impact of academies on student achievement, and describes ways to adapt the academies to address interrupted learning caused by the pandemic.
Education Stories from the Field: State and Local Education Response to COVID
The National Comprehensive Center has launched Education Stories From the Field, providing inside, frontline, real-time insights and lessons on how state and local education leaders have responded to the pandemic. A building timeline illustrates how leaders in four states—Missouri, New Mexico, Pennsylvania, and Wyoming—are setting priorities, making decisions, working with partners, and providing support for district and school leaders during this time of educational upheaval and innovation. As the pandemic, and our recovery from it, is ongoing, so are these stories. Check back for updates as the National Center documents how the approaches these states, and the districts within them, continue to unfold.
Student and Family Reengagement Learning Series
The Student Engagement and Attendance Center (SEAC) recently launched the Student and Family Reengagement Learning Series. This series focuses on strategies for reengaging students and families during the 2021-22 school year in nine to 12 collaborative
Read next

USED & White House
ED's Regulatory Agenda Signals Updates Ahead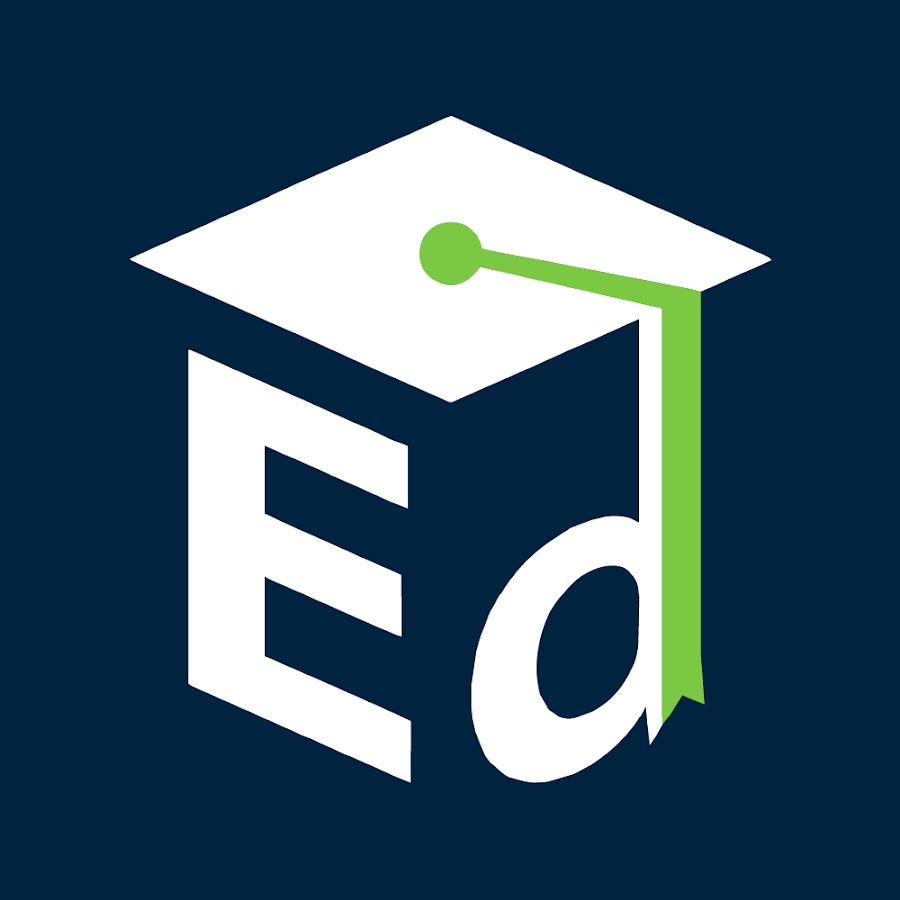 USED & White House
Spring 2023 Teach to Lead Summit/School Ambassador Fellowship Program Application Deadline

USED & White House
Letter from Senior Advisor Lane re: Prior Approval for PACs and PSCs under ESEA Programs