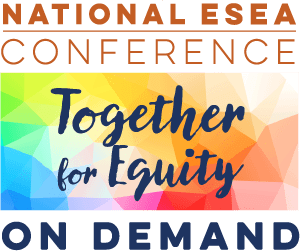 OVER 90 SESSIONS
Watch sessions from today's leaders in education - on policy, leadership and instruction.
VIEW SESSIONS
AFFORDABLE
$39 - $99 for unlimited access
BUY NOW
EARN CEUs
Earn Continuing Education Credits by watching sessions and filling out the evaluations*
LEARN MORE
*requires registration with the University of San Diego at an additional cost of $75/unit
PREVIEW PREMIUM CONTENT
Video On Demand is packed with high-quality sessions from the National ESEA Conference that are guaranteed to inform, inspire, and instruct. But don't just take our word for it - sample some of the premium content below that is only available with an On Demand subscription.
NAVIGATE USING THE SESSION SCHEDULE
Filter by applicable federal programs or categories like STEM or Early Childhood education.
Watch the sessions in the order that makes sense to you.
Our schedule makes it easy to find the sessions that interest you the most.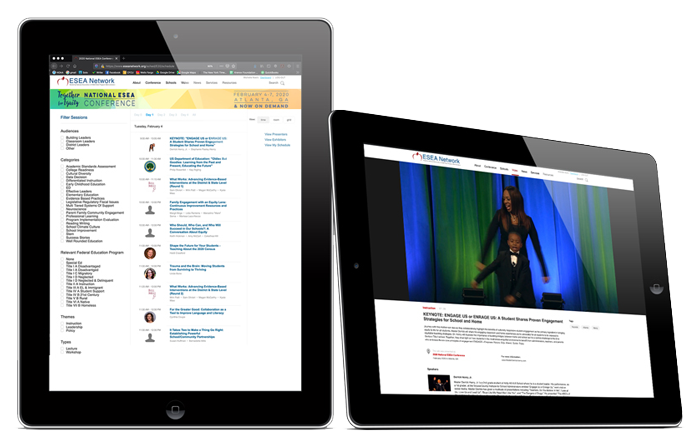 U.S. DEPARTMENT OF EDUCATION SESSIONS ARE FREE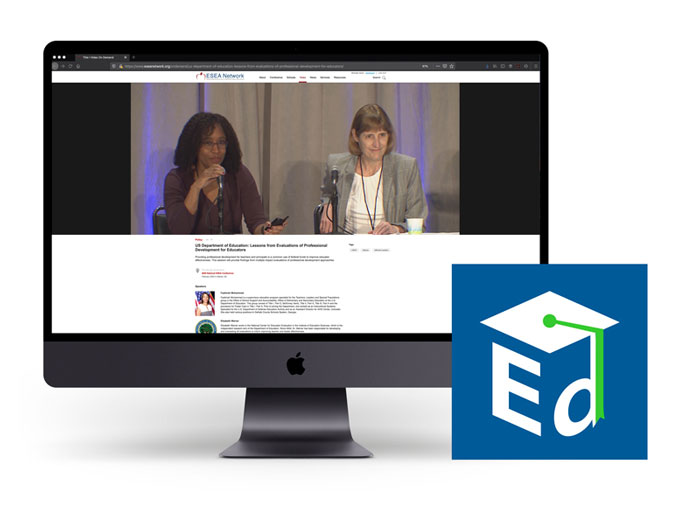 All registered users of the ESEA Network have free access to all sessions from the US Department of Education. It is free to register, and there are 11 sessions from the 2020 conference alone!
MORE THAN JUST THE 2020 CONFERENCE
With your OnDemand subscription you can assess all the sessions available from past conferences and webinars posted, not just the 2020 conference. Browse all videos here.