Booth Sales Are CLOSED
See which companies are coming to Kansas City.

The National ESEA Conference
Kansas City, Missouri
January 30 - February 2, 2019

Join us in Kansas City for the first annual National ESEA Conference. The new name of the Conference reflects a broadened focus, encompassing all federal education programs in addition to Title I. This increases your reach and marketing opportunities, but without any increase in price over 2018.
Associated Exhibitor Events
All activities scheduled outside the exhibit area, including meetings, special events, sales presentations, social hours, and/or receptions planned for any Conference attendees, must occur outside of Conference hours and must be approved in advance by Show Management. Please complete and submit the Exhibitor Event Request form. We will review your request and send you a response within two business days.
Conference Demographics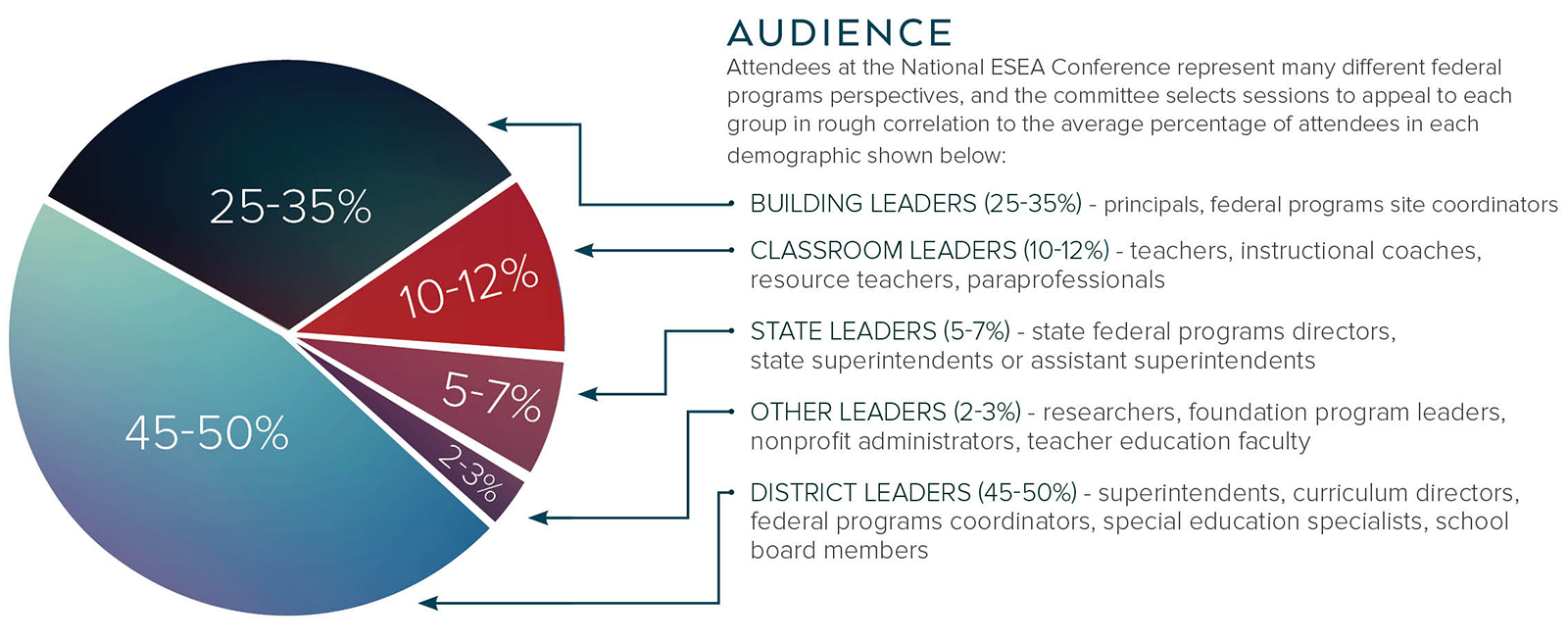 Exhibit Hall Map
The 2019 National ESEA Conference features a variety of exhibit space options to fit your needs. Exhibit booths range in price from $1400 - $1800, depending on location. The map below is shown in real time, with available booths in green. Scroll over the map for prices and additional booth information. Booth sales have closed.