Thank You Exhibitors
We hope your time at the National ESEA Conference was valuable. Your feedback is important to us. Please take a moment to complete the Exhibitor Evaluation and let us know about your exhibiting experience.
Join Us Next Year in Atlanta
The 2020 National ESEA Conference will be in Atlanta, GA, February 4-7, 2020. We hope to see you there. Booth sales open to returning exhibitors May 1, 2019.
See which companies came to Kansas City.

Conference Demographics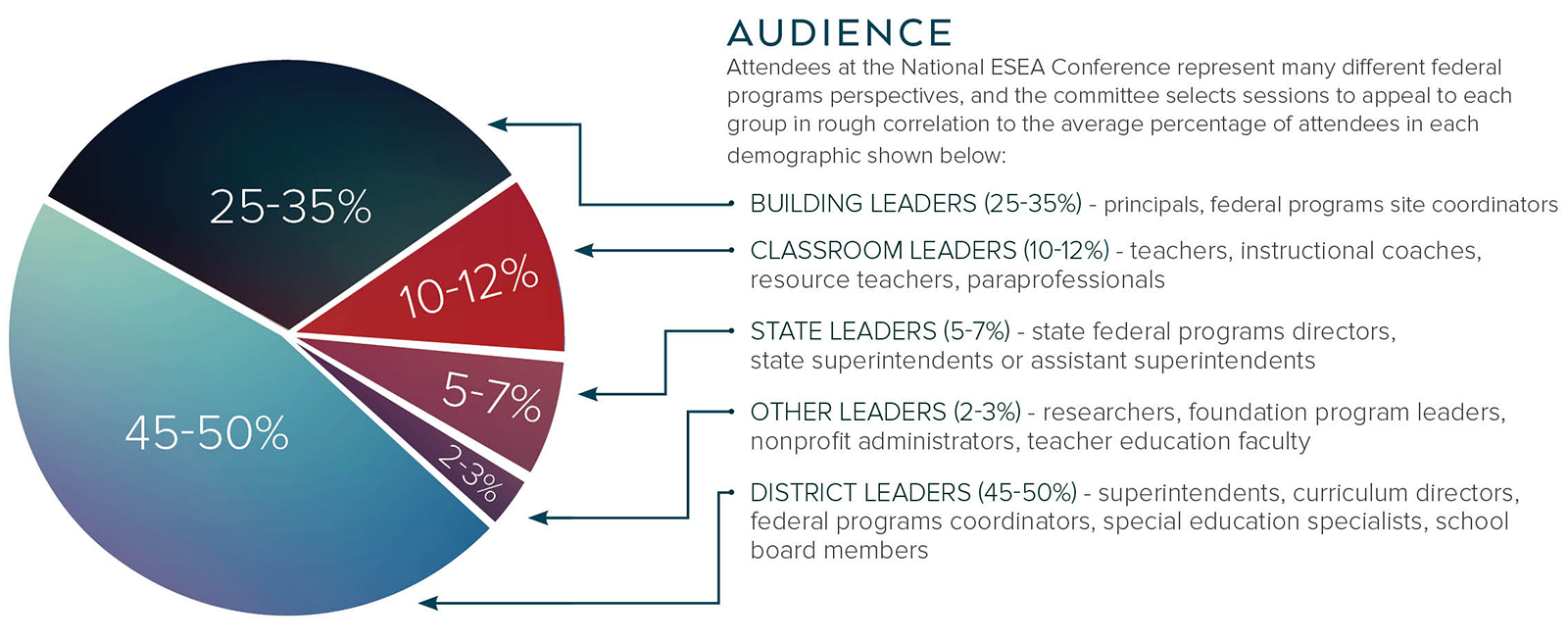 Exhibit Hall Map
The 2019 National ESEA Conference features a variety of exhibit space options to fit your needs. Exhibit booths range in price from $1400 - $1800, depending on location. The map below is shown in real time, with available booths in green. Scroll over the map for prices and additional booth information. Booth sales have closed.