USED & White House
Technical Assistance Resource: Financial Transparency and Reporting Readiness Assessment Tool for District ESSA Implementation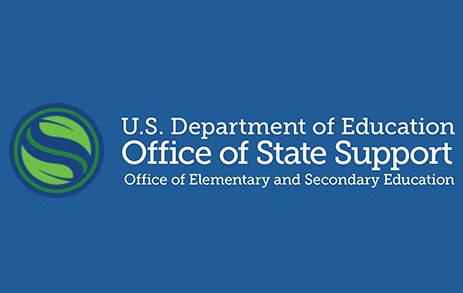 "This webinar will be informative to both LEAs and SEAs. It is designed to provide a high-level overview of the tool and demonstrate its functionality. Those in attendance will also be able to request individualized technical assistance from the Network if they are: 1. A district adopting the tool to conduct analyses, or; 2. An SEA, with limited capacity or knowledge of conducting this type of analyses, wanting to support districts in their state with using the tool."
Executive Director for Association Services
Dear Colleagues,
Under the Elementary and Secondary Education Act, as amended by the Every Student Succeeds Act (ESSA), all states and districts must report school level expenditures for every public school across the country. Providing this level of financial transparency is uncharted territory for many states and districts.
The new Financial Transparency and Reporting Readiness Assessment Tool from the State Support Network can help states and districts meet the ESSA reporting requirements by identifying and analyzing school-level expenditure data. This tool contains two components that are designed to help districts and states understand the dynamics of school-level per pupil reporting in their own district financial data.
The first component is a self-diagnostic framework (the Accounting and Reporting Readiness Self-Diagnostic Framework) that helps users think through the features of district financial systems and connections to school-level data at a high level.
The second component includes an analysis tool (the Centrally Managed School Services [CMSS] analysis) that can be used to examine those financial system features more deeply and identify priority areas to continue further analysis.
Please To learn more, join the webinar on April 30 at 12:00pm EST for more information about how to use the tool in practice. Register for the webinar here.
Best,
Patrick Rooney
Office of State Support