USED & White House
New ED Grant Priorities Focus on Flexibility, School Choice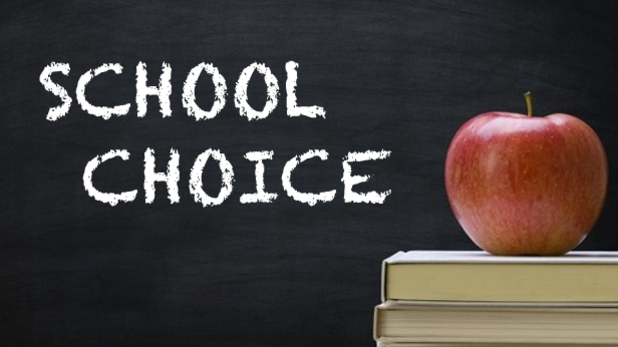 The U.S. Department of Education (ED) issued a notice this week outlining the final supplemental priorities that will be taken into consideration when evaluating grant applications. The Secretary of Education can choose any number of these priorities – or portions of a priority – to apply to a specific discretionary grant program's application process. These priorities not only help to signify the Secretary's policy priorities, they also assist ED in awarding grants to the States, districts, and other organizations that would help further those priorities.
The new priorities include "empowering families and individuals to choose a high-quality education that meets their unique needs." This includes increasing the proportion of students with access to school choice, especially those with disabilities, English learners, and those in rural areas, as well as other vulnerable populations. Notably, ED dismissed concerns from some commenters about the academic success of charter and voucher programs, saying instead that "we view high levels of parent satisfaction as a key benefit" of both options and citing specific studies which say that in some cases charter schools help increase student achievement.
ED also says it wants to promote "innovation and efficiency," with an "increased focus on improving student outcomes" and "providing increased value to students and taxpayers." This could include, the agency says, implementing new cost-efficiency strategies, reducing compliance burden, and increasing private financial support for grants.
Tracking with the President's suggestion for increased work-based learning opportunities in his infrastructure plan, the priorities also suggest focusing on career and technical skills that align with in-demand occupations and creating innovative pathways toward obtaining credentials for students.
The priorities also support knowledge of civic participation, time management, job seeking, personal finance, problem-solving skills, "positive personal relationships with others," "determination, perseverance, and the ability to overcome obstacles," and "self-regulation in order to work toward long-term goals." In addition, ED may ask grantees to focus on meeting the unique needs of students with disabilities, or those who are gifted and talented. This priority says this can be accomplished by ensuring students with disabilities are offered educational programs that are both "meaningful and appropriately ambitious in light of each child's or student's circumstances," including both academic and "functional outcomes."
Finally, ED asks applicants to focus on promoting science, technology, engineering, and math (STEM) subjects, with a particular focus on computer science; to promote evidence-based literacy interventions; to promote new pathways for teachers (including recruitment and retention of new teachers and mid-career professionals); to protect free speech in educational environments, and to promote "economic mobility" through family engagement, partnerships with community organizations, and kindergarten readiness.
The new competitive priorities are available here.


Author: JCM