USED & White House
ED Hosts School Safety and Climate Summit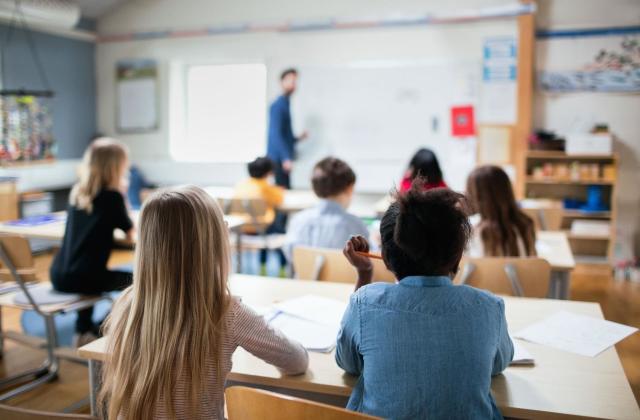 The U.S. Department of Education (ED) heard from a variety of stakeholders on Wednesday regarding the 2014 "Dear Colleague" letter addressing school discipline disparities. Two separate listening sessions were held this week, one including stakeholders and organizations who support the guidance, and the other comprised of those who have concerns about it. The listening sessions were held as part of the work of the Federal Commission on School Safety, which has identified the 2014 guidance as one item that it plans to review over the next few months. The Commission, chaired by Secretary of Education Betsy DeVos, was established in the aftermath of the school shooting in Parkland, Florida earlier this year.
While ED has hosted a number of listening sessions over the past year on the school discipline guidance, Wednesday's event was the first time Secretary DeVos has participated. Also taking part in the roundtable discussion were Acting Assistant Secretary for Civil Rights Candace Jackson, Acting Assistant Secretary for Elementary and Secondary Education Jason Botel, and Acting Assistant Attorney General for the Department of Justice's Civil Rights Division John Gore. The guidance in question lays out legal and statutory requirements, and states that schools may be in violation of federal civil rights law if they are found to have disciplinary policies that lead to disproportionate punishment of students in one racial group compared to their peers. It also discourages "zero tolerance" policies as ones which are more likely to be disproportionately applied to minority students.
Supporters of the guidance say that it is key to protecting the civil rights of overlooked students, while critics have frequently argued that teachers are now afraid to discipline students at all due to the risk of a federal investigation.
Topics discussed during the first session included the need to address the unique needs of students holistically, how the guidance helped force conversations around school discipline practices, whether implementation of reforms has been problematic, and the importance of a safe school climate to improving student achievement. Participants of the second session discussed whether teachers were being denied discretion in discipline decisions, leading to disruptions and violent episodes, what they saw as legal and procedural flaws in the previous administration's approach to enforcing the guidance, concerns about districts underreporting school discipline issues, and the impact of school violence on both teacher retention and student well-being.
Wednesday's discussions were closed to the press in order to "protect the identities of participants who fear retaliation, are in active litigation or shared deeply personal stories involving family members and/or minors," according to an ED press release.
The listening sessions were held the same day an awaited report on school discipline disparities drafted by the Government Accountability Office was published. ED has not indicated a timeline for when it will make a decision as to whether rescind the Obama-era guidance.
Resources: Evie Blad, "DeVos Meets with Supporters, Critics of Discipline Rules as GAO Says Racial Disparities Persist," Education Week: Rules For Engagement, April 4, 2018. U.S. Department of Education Press Release, "Secretary DeVos Hosts School Safety and Climate Listening Sessions," April 4, 2018.
Author: KSC