Policy
New FAQs Document Consolidates Guidance on Transition to ESSA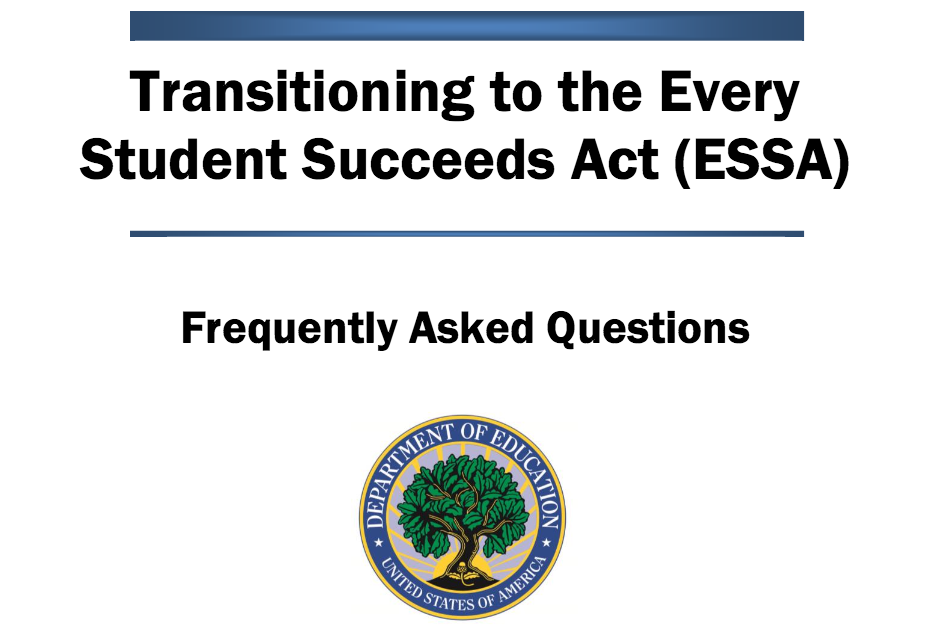 A new Frequently Asked Questions (FAQs) document published by the U.S. Department of Education (ED) today consolidates and offers additional detail on the agency's plans for transition to the Every Student Succeeds Act (ESSA). This document largely consolidates the information previously offered by ED in "Dear Colleague" letters. It also offers additional detail and more answers surrounding the policies that ED has adopted in order to transition states and districts to the new law.

ED notes in the document that ESSA will not be implemented until the 2017-18 school year, writing that a State need not submit a consolidated State application in July in order to receive FY 2016 formula funds. It also lays out the accountability requirements that the agency is waiving, including the requirement to meet new Adequate Yearly Progress (AYP) targets under Title I, and new Annual Measurable Achievement Objectives (AMAOs) under Title III. There are also a handful of reporting requirements – including reporting on AMAOs, AYP, supplemental educational services, and Highly Qualified Teacher requirements – which ED is waiving for data from the 2016-17 school year.

The document also offers additional detail on what States must do to continue supporting priority and focus schools and those in improvement until the new law is in place.

The FAQs document is available here.