Policy
ESSA Negotiators Announced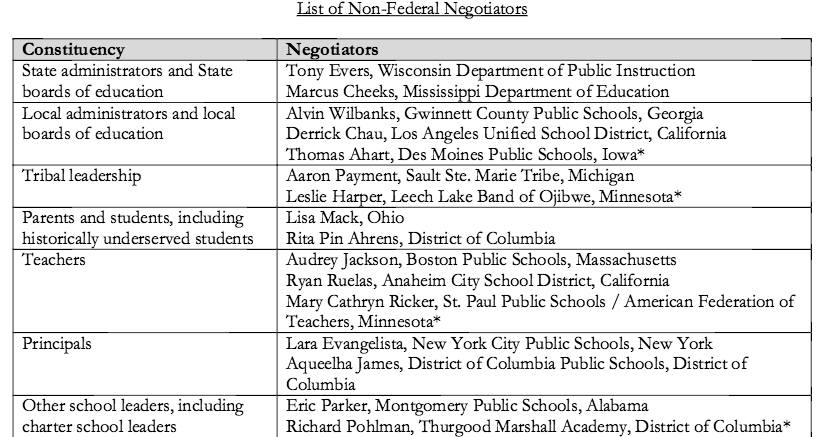 (NASTID Past President Marcus Cheeks was selected to be one of the negotiators. He was nominated by the National Title I Association.)
====================
Friday afternoon the U.S. Department of Education (ED) published the names of individuals who will participate in negotiated rulemaking meetings to try and craft new regulations pursuant to the Every Student Succeeds Act (ESSA). The negotiators represent a long list of constituencies required by law – including State and local boards and administrators, parents, teachers, principals, tribal leadership, paraprofessionals, advocates for underserved students, and the business community. The full list of negotiators is available here.
Those negotiators will convene for two partial weeks at the end of March and the beginning of April to attempt to reach a consensus on a number of issues, including a large number of questions regarding assessments. Negotiators will discuss the place of computer adaptive assessments, the limitation on alternate assessments based on alternate standards, and the use of locally selected assessments. Future sessions are expected to cover supplement, not supplant requirements.
More information on the sessions, which will be open to the public, is available on ED's ESSA website.