News From Others
Senate Committee Hears from State Chiefs on ESSA Implementation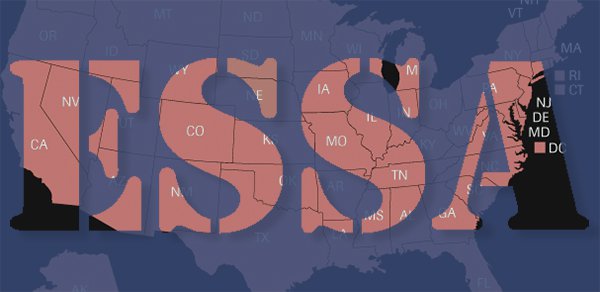 The Senate Committee on Health, Education, Labor, and Pensions (HELP) held a hearing on Tuesday to gather testimony from State chiefs on implementation of the Every Student Succeeds Act (ESSA) and how States are innovating under the new law. Panel members included State chiefs from Tennessee, New Mexico, and Louisiana, as well as the Executive Director of the Johns Hopkins Institute for Education Policy.
Chairman of the Committee Lamar Alexander (R-TN) praised the three States represented at the hearing, stating that they "have taken the most advantage of the flexibility we offered under the law in creating innovative plans." State chief for Louisiana, John White, noted his State's initiatives surrounding teacher evaluation and professional development, including a teacher mentor program and a "growth to mastery" target that students much achieve in order for teachers to be able to receive top ratings. Candice McQueen, the State chief of Tennessee, touted a new indicator in the State's accountability system that would measure readiness for graduation by relying on a variety of data, such as Advanced Placement course completion and industry certification.
Ranking Democrat on the Committee, Patty Murray (D-WA), used Tuesday's hearing as an opportunity to express her concerns with the U.S. Department of Education's (ED's) ESSA State plan feedback and approval process. Specifically, Murray took issue with ED's decision earlier this year to provide for a phone call between States and ED officials to discuss areas of concern in a State plan before ED publishes an official feedback letter, which Murray argued makes the process less transparent. In addition, Murray said she feels that ED is allowing States to have too much flexibility on certain issues at the expense of complying with the "federal guardrails" set out in the law. Finally, Murray strongly urged Senator Alexander to call for Secretary DeVos to testify in front of the Committee, noting that her predecessor had done so a number of times.
Most remaining States turned in their ESSA plans last month, kicking off review of the second batch of plans at ED. As peer review comments and feedback from ED begin to be released in the coming weeks, the push-and-pull between lawmakers, ED, and States on how much flexibility ESSA affords is likely to continue.
Resources:Andrew Ujifusa, "Innovation, Civil Rights, and DeVos Focus of Senate ESSA Hearing," Education Week: Politics K-12, October 3, 2017.
Author: KSC