News From Others
Education Week Article: New Budget Delays ESSA's Impact on Formula Grants for One Year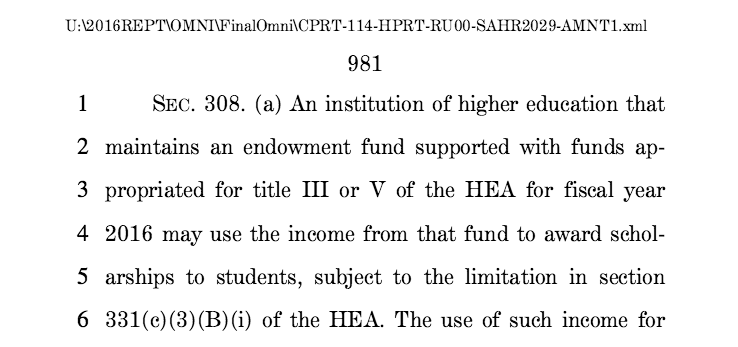 A lot of the coverage of the federal fiscal 2016 budget approved last week dealt with how much, and how much more, various K-12 programs will get. But one thing you may have missed about the budget deal is how it impacts the timeline for the transition to the Every Student Succeeds Act—I mentioned it briefly in my blog post on the new budget last week, but let's explore it a bit further.
On page 981 of the brand-new budget is this sentence: "[F]unds provided in this Act for non-competitive formula grant programs authorized by the [Elementary and Secondary Education Act] for use during academic year 2016-2017 shall be administered in accordance with the ESEA as in effect on the day before the date of enactment of the Every Student Succeeds Act."
To learn more, click here.
[NOTE: Click on the link above in order to connect to the full article in Education Week. The entire article is not posted here due to excessive cost and copyright restrictions, but you can access the entire text via Education Week based on either a limited free trial or your own subscription.]