News From Others
Letter from Acting Assistant Secretary Botel re: Revised Assurances Template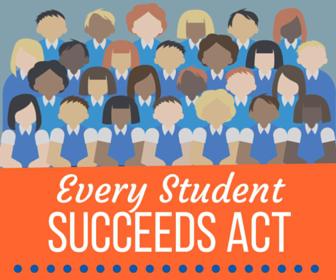 May 19, 2017
Thank you for your continued work with State and local stakeholders to develop thoughtful consolidated State plans in order to implement the new requirements in the Elementary and Secondary Education Act of 1965 (ESEA), as reauthorized by the Every Student Succeeds Act (ESSA). I am pleased to share with you the final Revised State Plan Assurances Template. Each State educational agency (SEA) must submit the enclosed assurances to the U.S. Department of Education (Department) no later than June 2, 2017, in order to receive timely Federal allocations for the following programs for fiscal year (FY) 2017:
Title I, Part A: Improving Basic Programs Operated by Local Educational Agencies
Title I, Part C: Education of Migratory Children
Title I, Part D: Prevention and Intervention Programs for Children and Youth Who Are Neglected, Delinquent, or At-Risk
Title II, Part A: Supporting Effective Instruction
Title III, Part A: English Language Acquisition, Language Enhancement, and Academic Achievement
Title IV, Part A: Student Support and Academic Enrichment Grants
Title IV, Part B: 21st Century Community Learning Centers
Title V, Part B, Subpart 2: Rural and Low-Income School Program
Title VII, Subpart B of the McKinney-Vento Homeless Assistance Act: Education for Homeless Children and Youths
The Department's decision to award funds based on an SEA's submission of a set of assurances is consistent with the Department's transition authority under section 4(b) of the ESSA and applies only to FY 2017 funds. An SEA's receipt of FY 2017 funds is not contingent upon the Department's approval of its consolidated or individual State plans.
The template may be downloaded here.
An SEA must submit its signed Assurance Template by emailing its contact in the Office of State Support at OSS.[State]@ed.gov (e.g., OSS.Nebraska@ed.gov) no later than June 2, 2017. The Assurance Template is also available at: https://www2.ed.gov/admins/lead/account/stateplan17/plans.html.
Thank you for your continued commitment to improving educational outcomes for all students.
Best,
Jason Botel
Acting Assistant Secretary
Office of Elementary and Secondary Education