News From Others
CEF Update: Short summary of ED budget and funding table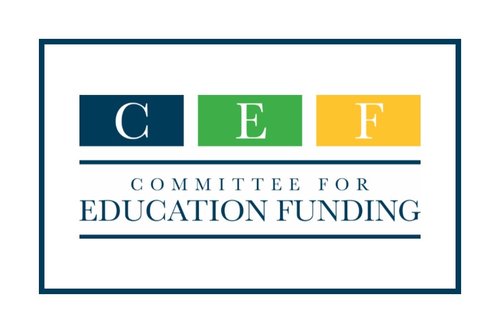 Tuesday, May 23, 2017
The President's FY 2018 budget for education
President Trump's fiscal year (FY) 2018 budget disinvests in education along the entire continuum, cutting federal support for preschoolers, students in elementary school, children who use afterschool programs, high schoolers seeking preparation for the workforce, and needy high school graduates who rely on federal aid to go to college. The President's budget also eliminates federal funding for education-related services including libraries and museums. Investments in education currently account for only about 2 percent of the federal budget, but the President's FY 2018 budget cuts that investment further – funding for the Department of Education represents only 1.6% of the federal budget, and including other education-related programs brings the total to only 1.8 % of the budget – as part of its deep, multi-year cut in nondefense discretionary (NDD) funding and entitlement spending implemented in order to make the federal budget balance in 10 years.
The President's 2018 budget cuts discretionary funding for the Department of Education by $7.9 billion (12 percent) below the 2017 enacted level including rescissions of previously appropriated funding for Pell Grants in both years. (Note that most of the budget materials compare the 2018 level to the 2017 level from the continuing resolution that was in effect until May 5, not to the final enacted level. That comparison sometimes overstates and sometimes understates the actual size of the change to current funding. The CEF tables show the comparison to the 2017 enacted level for each program.) But keep in mind that because the President's budget increases funding for school choice programs by $1.4 billion along with a few other scattered increases, the gross cut to existing Department of Education appropriations is $10.8 billion. In addition, the budget cuts mandatory spending on student loans by $143 billion over ten years, raising the amount of debt that college students will incur and have to pay back.
Below is a description of just the biggest funding changes. The attached table includes the funding levels for all the education and education-related programs that CEF tracks, comparing the President's FY 2018 funding with the FY 2017 enacted level, and also showing the levels for the previous four years.
Elementary and Secondary Education
School choice programs – freezes Title I formula funding at the 2017 CR level and provides an additional $1 billion to be used for a new public school choice program. However, because Congress increased Title I funding in the final 2017 appropriations bill, the end result is that this budget cuts existing Title I formula funding by $578 million below the enacted level. As part of its $1.4 billion increase for school choice, the budget increases charter school funding by $158 million (for a total of $500 million) and increases funding for education and innovation by $270 million (for a total of $370 million).
Title II – Supporting effective instruction state grants – eliminates this $2.1 billion grant used to increase the number and training for teachers and school leaders. Congress cut funding for the grant by $200 million for FY 2017.
21st Century Learning Centers afterschool program – eliminates this $1.2 billion program that provides before- and after-school student learning opportunities. Congress increased this funding by $25 million for FY 2017.
Title IV-A – Student Support and Academic Enrichment grants – eliminates this $400 million block grant created by the Every Student Succeeds Act (ESSA) to replace a number of categorical grants. ESSA authorized the grant at $1.6 billion for FY 2018.
Career and technical education (CTE) – cuts funding for CTE by $148 million (13 percent) below the FY 2017 enacted level. These programs help students prepare for a career or for college, often in collaboration with employers and schools.
Higher Education
Pell Grants – rescinds $3.9 billion of previously appropriated funding for Pell Grants and slightly cuts the amount of FY 2018 appropriations, hastening the time when Congress will either have to increase the funding appropriated each year or cut the size of the maximum grant. Also, for the first year since 2012, there will be no increase in the maximum Pell grant; it is frozen at $5,920, which now covers less than 30 percent of the average cost of college at a four-year public college.
Supplemental Educational Opportunity Grants (SEOG) – eliminates this $733 million program through which colleges – who match some of the funds – provide 1.5 million grants to extremely low-income students.
Work Study – cuts $490 million (almost half the program), eliminating funding that colleges use to help pay students for working while going to school.
Federal TRIO programs – cuts $142 million (15%), which includes eliminating funds for two of the five programs – the Educational Opportunity Centers and the McNair Post Baccalaureate Achievement programs -- that OMB Director Mulvaney said "don't work."
Student loans – Cuts student loan spending by $143 billion over ten years through major changes that will raise the amount of debt students incur. (Note that the Congressional Budget Office (CBO) may score these proposals with significantly less savings, based on CBO's scoring of previous proposals.)
Income-driven repayment plan – replaces the various current income-based repayment plans with one new one, saving $76 billion over ten years. It appears that graduate students will pay most of the increased costs.
Subsidized student loans – starting in July 2018, eliminates subsidized loans for needy undergraduates, saving $39 billion over ten years. These loans currently account for about half the volume of federal undergraduate loans. Students whose loan interest is currently deferred until after leaving college – that is what makes the loan subsidized – would now accrue interest from the moment their loan is disbursed, increasing the average amount of student debt by $3,400.
Public Service Loan Forgiveness – starting in July 2018, eliminates this repayment option that forgives the remaining balance on student loans for borrowers in an income-driven repayment plan who work full time in public service and who make on-time payments for 10 years. Eliminating the program is likely to most affect graduate students, who accrue more debt and thus have more debt forgiven. It saves $27 billion over ten years.
Perkins Loans - lets the Perkins Loan program end in September, eliminating a source of low-interest campus-based loans.
We are working on some charts for tomorrow as well as a list of all the eliminated programs, but wanted to get this short analysis and the table out as soon as possible. Feel free to contact me with any questions.
Sarah Abernathy,
Deputy Executive Director
Committee for Education Funding