Legislation
The Hugely Important Upcoming Tax Cut Battle: Why it Matters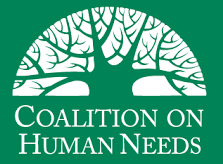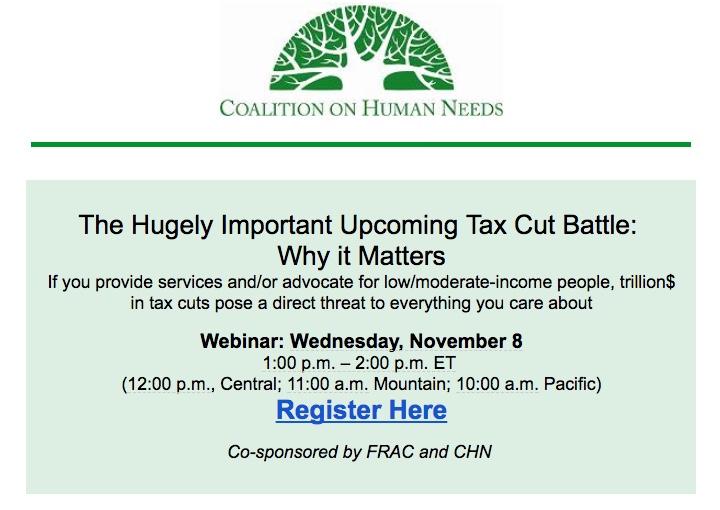 Presenters include:

Senator Patty Murray (D-WA)
Frank Clemente, Americans for Tax Fairness
Deborah Weinstein, Coalition on Human Needs
Jim Weill, FRAC (Moderator)

The tax cut plan to be taken up in the House Committee on Ways and Means startingNovember 6 will blow a hole in the deficit, leading to enormous pressure to cut domestic programs of all kinds – SNAP, Medicaid and other health care, low-income tax credits, child care, Head Start, housing, education, job training, SSI, environmental and consumer protection – all threatened with cuts now or in the years to come. The plan will be a massive shift of resources from meeting the needs of low/moderate-income people and to tax breaks for high income people and corporations. This webinar will explain how services you care about will be affected, explain the main provisions in a jargon-free way, and tell you how to fight back.

Senator Patty Murray is one of the Senate's most effective leaders. She is Ranking member of the Senate Health, Education, Labor and Pensions Committee, and serves on the Senate Appropriations and Budget Committees. She has helped to achieve bipartisan negotiations to protect human needs programs, including health care. Frank Clemente, Executive Director of American for Tax Fairness, will describe what's in the tax cut bill, including winners and losers, and the strategy for opposing it.Deborah Weinstein, Executive Director of the Coalition on Human Needs, will explain how the proposed tax cuts threaten essential services, and action steps you can take. Jim Weill, President of the Food Research and Action Center, bringing unparalleled experience advocating to reduce hunger and poverty, will moderate.

Please forward this invitation to your networks and contacts at national, state, and local organizations nationwide.