Legislation
House Farm Bill Could Impact School Lunch, Allocations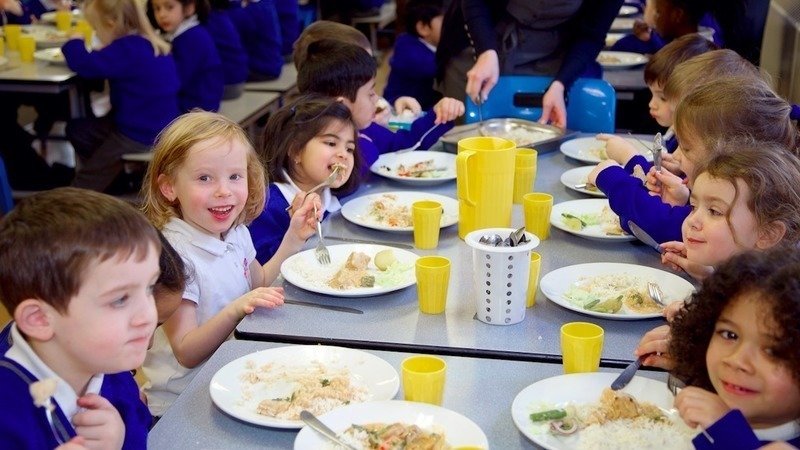 The House of Representatives will vote on legislation this week would could impact the number of subsidized meals served in schools and, in turn, their allocations. The legislation, a massive periodic overhaul of a number of programs administered by the U.S. Department of Agriculture, is commonly known as the Farm Bill.
The Agriculture and Nutrition Act of 2018 (H.R. 2) is largely focused on changes to agricultural subsidies and crop insurance programs. It does directly impact one school nutrition program – the Fresh Fruit and Vegetable Program (FFVP). Under current law, districts may obtain a waiver to use frozen, dried, or canned foods to implement the program, designed to expose low-income students to fresh produce, if obtaining other foods would be prohibitively difficult or expensive. But under this legislation, any school district could substitute frozen, dried, or canned alternatives for fresh food – for example, raisins, canned pears, and frozen vegetable mix could replace alternates like fresh carrots, apples, and others. Food companies and some districts say these alternatives are less expensive and can be more easily shipped and stored. But nutritionists and some others have expressed concerns that these changes move districts away from the purpose of the program and discourage purchases from local farmers.
The most controversial changes in the bill have to do with the Supplemental Nutrition Assistance Program (SNAP). Under this proposal, recipients could lose eligibility if they worked less than 20 hours per week, had too many assets, or failed to file the required paperwork in a timely manner. That loss of benefits could also be temporary (12 months).
School nutrition advocates warn that this could impact meal programs in two ways: first, with the loss of many recipients, Direct Certification data may become less reliable, even after States have poured money into improving and expanding data systems. Second, advocates say that once a family loses benefits, whether temporarily or permanently, they may not realize they are still eligible for free or reduced-price school meals, which often have different thresholds and eligibility requirements. These two issues could lead to schools and districts spending more money doing outreach to families, could increase the number of applications filed and processed (rather than relying on direct certification data) and could necessitate ongoing parent education about the differences in the programs.
Also problematic: many schools, districts, and States use their free and reduced-price enrollment count as a shorthand for poverty, and those are the figures used to compute Title I (and other) allocations, both nationally and within States. If those figures were to become unreliable in one or more districts or States, schools could receive less than they need or would otherwise be entitled to.
The proposed changes to SNAP have made the bill extremely controversial. There is no guarantee it will pass the full House of Representatives or, if it does, that it will make headway in the Senate. Still, the bill – and its potential impact – is important to watch.