Legislation
ED Proposes Priorities for Competitive Funds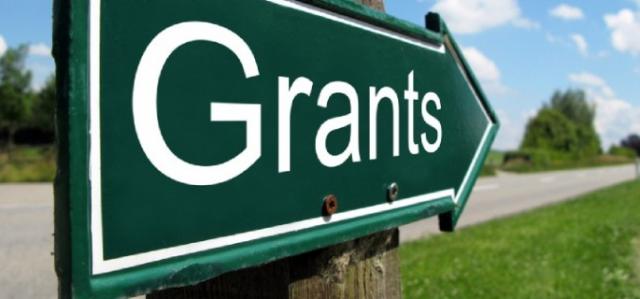 Yesterday, the U.S. Department of Education (ED) released proposed priorities for determining recipients of discretionary grants. While these eleven priorities are not official requirements for receiving discretionary funding, they do indicate how ED will score grant applications for such programs. These priorities were published in the Federal Register on October 12th, and ED will accept comments through November 13th.
The eleven priorities are as follows:
School Choice:

ED will give priority to those applicants who increase the proportion of students with access to "educational choice," especially those offering choice to rural students or disadvantaged populations, including students in poverty, English-learners, special education students, and minorities.

Promoting Innovation/Streamlining Education:

ED is looking for proposals that find ways to generate innovation and cut "red tape."

Fostering Flexible and Affordable Paths to Obtaining Knowledge and Skills:

This includes competency-based education, partnering with local employers, and helping students get career-certified for in-demand jobs.

Fostering Knowledge and Promoting the Development of Skills That Prepare Students to Be Productive Citizens:

This focuses on "soft skills" such as problem-solving, perseverance, time management, and financial literacy.

Meeting Needs of Students with Disabilities or Special Talents:

This not only includes services for special education students, but also assistance for "gifted" students to help them reach their full potential.

Promoting Science, Technology, Engineering, and Math (STEM) with a Particular Focus on Computer Science:

This aligns with calls from the administration to create a $200 million STEM grant with a special focus on underrepresented populations including minorities and women.

Promoting Literacy:

This includes a focus on evidence-based reading and writing programs.

Promoting Effective Instruction in Classrooms and Schools:

This includes teacher and leader development, recruitment, and retention.

Promoting Economic Opportunity:

ED is looking for projects that offer "wraparound services," such as early-childhood education, parental involvement, and partnerships with community-based organizations.

Encouraging Improved School Climate and Safer and More-Respectful Interactions:

This is part of the growing push for anti-bullying programs.

Ensuring that Service Members and Their Families Have Access to High-Quality Educational Choice:

ED would give priority to applicants serving the special needs of military-connected students, such as dealing with stress when parents transfer or face a long-deployment.
While this list is not final, interested parties should offer comments to ED regarding changes they would like to see. These priorities will impact how ED awards more than $700 million in discretionary grants annually and, therefore, will determine the types of programs that will receive more federal funding.
Much of the priorities focus on school choice, STEM, and greater flexibility. If future applicants have particular strategies or methods that are not covered under these priorities, they have exactly one month to make their case. While the final list may not come out until next year, ED can only consider those comments offered before the close of the comment period. Any non-federal entity that receives, plans to receive, or is considering applying for federal discretionary funds should go to www.regulations.gov to submit their comments before November 13, 2017.
Resources:Alyson Klein, "DeVos Wants to Steer Grant Money to School Choice, STEM, and More," Education Week: Politics K-12, October 11, 2017.
Author: SAS