Legislation
ED, DOL Issue Revised WIOA Performance Accountability Guidance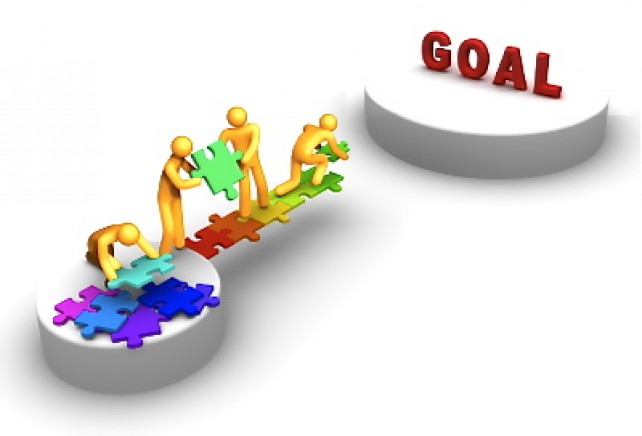 The U.S. Departments of Labor (DOL) and Education (ED) published changes to previous guidance on Thursday related to performance accountability under the Workforce Innovation and Opportunity Act
(WIOA). These changes provided some clarification to the original guidance issued in December of 2016. The new document, among other things, clarifies various aspects of the operational parameters and specifications of the indicators of performance.
WIOA established performance accountability indicators and performance reporting requirements to assess the effectiveness of States and local areas in achieving positive outcomes for individuals served by the workforce development system's six core programs, including the Adult Education and Family Literacy Act (AEFLA) program and the Vocational Rehabilitation (VR) program. This new guidance addresses the:
Methodology for calculating the six primary indicators of performance for the core programs;
Definitions of: (1) reportable individual, (2) participant, (3) exit, and (4) period of participation; and
Guidance related to: (1) career services vs. training services, (2) core services, (3) incumbent worker training, and (4) indicator of performance score calculation.
When it comes to calculating the median earnings of program participants, as required under the indicators of performance, this guidance specifies that use of the Wage Conversion Chart should only take place if only the wage rate – not the earnings information – is available. Whenever earnings information is available, programs should use that information in calculating median earnings as a performance indicator. The full conversion chart is included with this guidance in Attachment 3.
It is also important to note that last month, DOL announced that the Federal Employment Data Exchange System (FEDES) will be suspended in January 2018. This system provides States with federal employment data (e.g., military, postal service, etc.) that is not otherwise available through wage records in States. The plan going forward is for the Employment and Training Administration (ETA) to "reassess the feasibility of FEDES." This will certainly have implications for data programs collect to report on performance measures under WIOA, Perkins, and other grants.
The new guidance also made some significant changes for the credential attainment performance measure. When calculating credential attainment, which is the percentage of those participants enrolled in an education or training program who attain a recognized postsecondary credential or a secondary school diploma, or its recognized equivalent, during participation in or within one year after exit from the program, programs are now instructed to include all participants who exited from a program and were in either a postsecondary education or training program (other than on-the-job and customized training) or in a secondary education program at or above the 9th grade level without a secondary school diploma or its equivalent. The previous guidance mistakenly required programs to include both categories rather than one or the other. Also, the guidance clarifies that graduate degrees may not count toward the credential attainment for the purposes of the indicators of performance for all WIOA programs except vocational rehabilitation.
The guidance also provides additional information on training and career services. For example, the guidance includes new "special circumstances" for calculating training service costs:
Calculating training service costs when a participant is enrolled in a training program that spans program years:

Training cost should be reported as they were expended in each year, if the total expenditures for each year can be determined. If only the total cost of training across several program years is known, the total costs should be reported in evenly distributed amounts across program years.

Calculating training service costs when a participant is co-enrolled and the partner program is contributing to the training (i.e., shared costs):

If participants are co-enrolled and a partner program is contributing to training costs, States should only report the portion of training costs paid by the program completing the statewide performance report. The partner program should report its share of the training costs on its own statewide performance report.
Perhaps the most baffling change in the guidance has to do with the provision of career services. Under guidance issued back in January, ED and DOL stated that required one-stop partners must "make available each partner program's applicable career services at the comprehensive one-stop centers." The new guidance issued this Thursday now says:
Career and training costs include any career service or training service provided by a core program, regardless of whether the service occurred "at" a one-stop center. Each of the data elements required by section 116(d)(2) is presented in the context of activities performed and services provided by the core programs, with no specificity that the activities or services be provided in a one-stop center. Additionally, section 121(b)(1)(A)(i) of WIOA states that one-stop partners must "provide access through the one-stop delivery system to such program or activities carried out by the entity, including making the career services described in section 134(c)(2) that are applicable to the program or activities available at the one-stop centers (in addition to any other appropriate locations).
Therefore, consistent with the statutory requirement, as least some career services must be provided at the comprehensive American Job Center. However, not all partners must provide career services at the American Job Center.
This seems to contradict the previous guidance. While this latest document specifically claims to replace earlier guidance on performance accountability, it does not claim to replace the January one-stop guidance. As such, it is unclear if ED and DOL still expect all partners to offer career services on-site at the one-stop centers. Additional clarification will be needed to ensure compliance with WIOA rules and regulations.
All of the modifications to the WIOA performance accountability system included in this guidance are effective immediately. ED and DOL request that States distribute this information to the appropriate State and local staff. Brustein & Manasevit, PLLC will continue to follow the situation and provide updates when there are further developments.